Logistic specialist for the transport of defence and Class 1 – explosives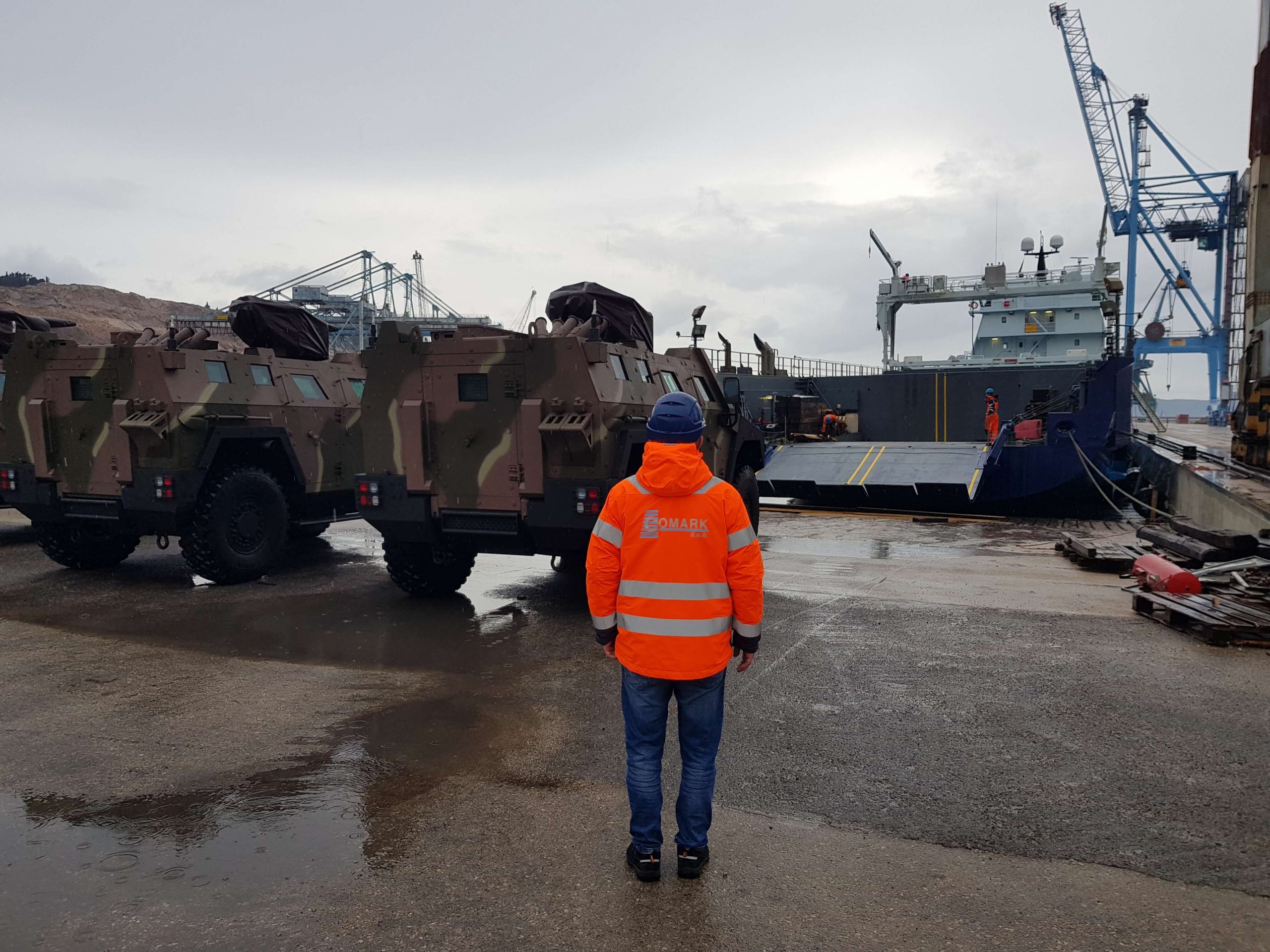 Logistic specialist for the transport of defence and dangerous goods
Transport of defence products is specifically demanding due to various legislations of each country. No matter if goods are for civil use, defence or military we at Comark have long year expertise in this territory. Our employees have IMO and ADR certificate for the transportation of dangerous goods (including IMO 1 / explosives).
The team of professionals at Comark put special focus at obtaining military transit permits through each country the goods travel if we use road, sea or air transport mode.
We cooperate with reliable and trustworthy suppliers who are certified to transport defence and government goods.
We find a solution for the transport no matter the type or destination
Fact 1
Member of Slovenian Defence Industry Cluster.
Fact 2
NSPA/NATO certified supplier.
Fact 3
We partner only with trustworthy and reliable suppliers in this sector.
Fact 4
Professional service for military transit permits.
We find a solution for the transport no matter the type or destination
For any goods which have defence, military or dual use status, careful study from point A to point B is done. We apply for transit permits at the governments to allow passing before the transport commence.
In case solution by road is not feasible, we look for alternatives by vessel or by plane.
For dangerous goods and explosives we plan specific routes as special transport, choose certified warehouses and coordinate loading and unloading. Our service include purchase of SOC – shippers owned containers or additional cargo insurance.
We have references at NATO, Slovenian army and other commercial producers of defence products (army simulators, tanks, ammunition, machines, armored vehicles, guns,..)
Government and defence projects in pictures
Do you want to learn more?
Contact Us.